A REVOLUTION IN
Cloud Civil Asset Technology
An EXCITING COLLABORATION
About CCAT
Cloud CAT (CCAT) is a joint venture between Stornoway and ISW to develop technology solutions for civil asset (incl. roads, rail, water systems and power systems) owners and managers that support improved asset management, operation and maintenance performance. CCAT combines the civil industry knowledge of Stornoway with the software development and system integration capability to ISW.
Both partners to this initiative are multi-awarded and recognised as market leaders in their fields.
THE PROBLEM
Rising Challenges
Civil asset owners have a particular set of challenges that are not going to be met ba business-as-usual approach to asset management and maintenance.
The rate of asset deterioration is outstripping the capacity to fund asset renewal.

The cost of assessing asset health - both short and long term - is expensive.

Many asset owners are struggling to attract and retain adequately experienced asset managers.
While civil asset management and maintenance methodologies have progressed over the years, they have remained broadly unchanged over decades. Now, with the rapid development of machine-learning and cognitive processing technologies, there are new opportunities for disruption in this space.
THE SOLUTION
Ripe for Disruption
The opportunity is presented through the increasing accessibility and greatly reduced cost of technologies associated with data sensing, connectivity, cloud infrastructure, machine learning, and artificial intelligence. All of this can be used to support improved asset management and maintenance decision making.
Of particular significance is the availability of software as a service, reducing the need for significant capital investment in hardware and software with the ever-present risk of redundancy.
Importantly, with ISW a longstanding and respected IBM partner, CCAT will leverage the software platforms, development capability and global reach of IBM to bring advanced machine-learning technology to this age-old industry.
THE TECHNOLOGY
How it Works
CCAT has commenced development of a Proof of Concept for an integrated system that will build on video-based road network inspection by automating the process of road asset defect identification and reporting. The key system components are as follows:
DATA CAPTURE
Visual asset condition data captured using video and LIDAR technology mounted to specialty vehicles. Changes in road conditions are recorded with location data and sent to our inspectors.
DEFECT DETECTION
Defect information is recorded by an inspector, using a voice-to-text application that has contextual analytics capability to support accurate voice recognition (PoC developed).
MACHINE LEARNING
Machine learning capability to automate the process of defect identification and recording through digital image recognition.
DATA ANALYTICS
Application of artificial intelligence to analysis of asset condition data (eg. structure, pavement), combined with data sets relating to asset deterioration and use (eg. weather, traffic) with the aim of providing new insights into deterioration rates and likely future asset condition.
The Value
Solution Benefit
This system allows an asset register to be automatically and consistently maintained, with defects flagged for appropriate response such as maintenance prioritisation and scheduling. The cost of update management is reduced whilst the value of the asset register is increased significantly.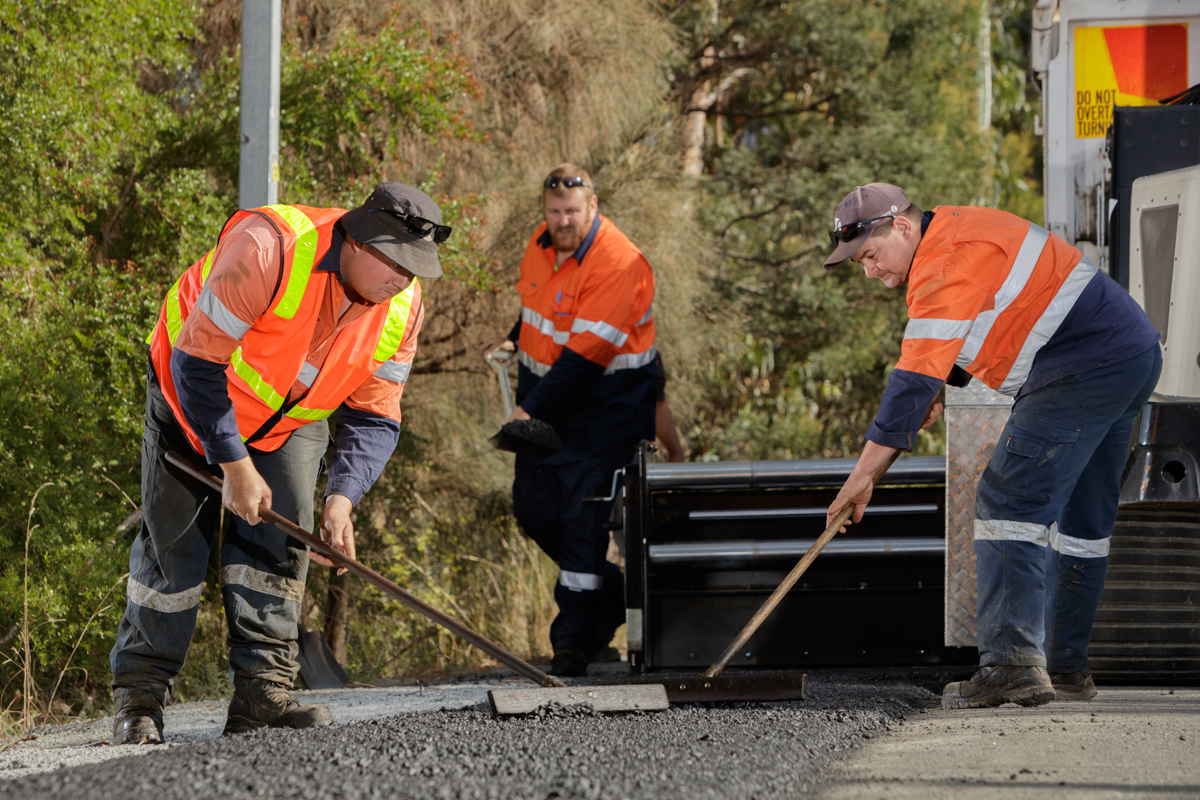 THE MARKET
Pilot Approach
As a discrete geographic region with civil assets and owners well understood by the partners, CCAT's approach is to develop and test products in Tasmania, working within Stornoway's operating environment and with various civil asset owners.
CCAT will also be working closely with the Australian Roads Research Board to achieve the dual outcome of gaining their endorsement of CCAT products, as well as supporting automation of ARRB's data analytics.
The objective is to develop products for the national and global market, while concurrently driving step changes in management, operations and maintenance of local community infrastructure.